Everyone, meet Elijah. You will be seeing more and more of this fella because I am officially his Monday morning baby sitter... hooray! And that means lots of pictures. Sooo here are the first of many.
I work with Elijah's mom at good ol Starbucks. Christa is a passionate, loving fireball and her husband Ryan owns
TG Trees
. He and Jordan are finding out they might be soul mates because they both love Call of Duty 4... Boys will be boys!
Here is the cuteness of baby e. And his onesie that says "best thing since sliced bread." This is a phrase Jordan uses ALL the time, so I might have to go buy one
for our future kiddo... Is that weird? Maybe I'll give it to him for father's day and freak him out :)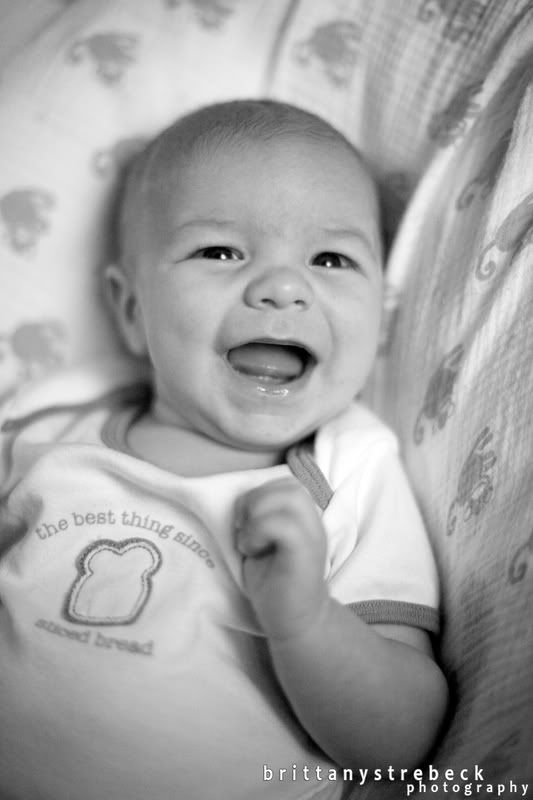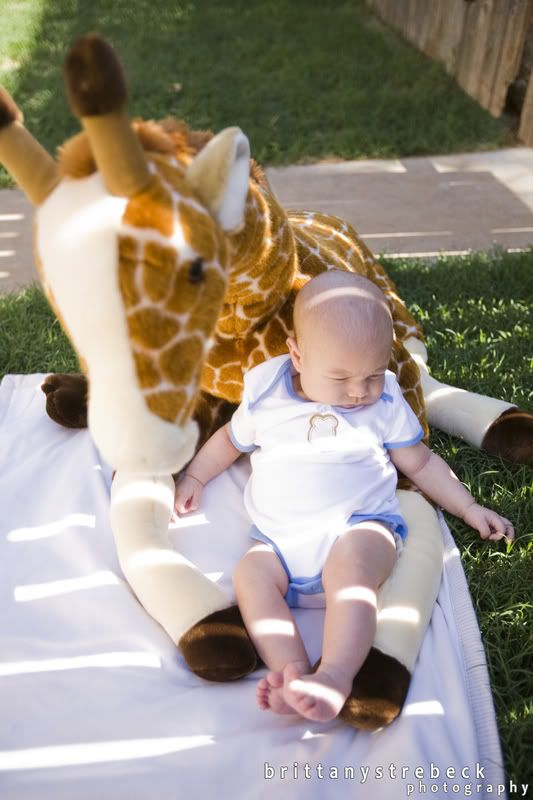 best buds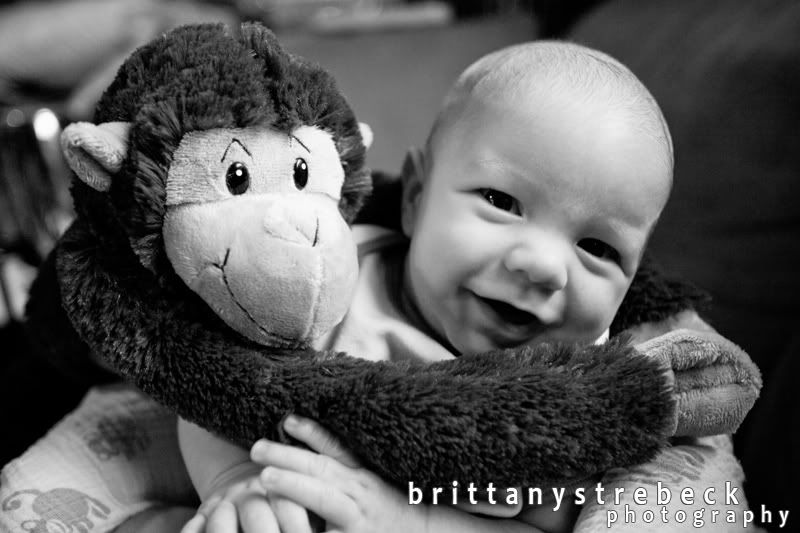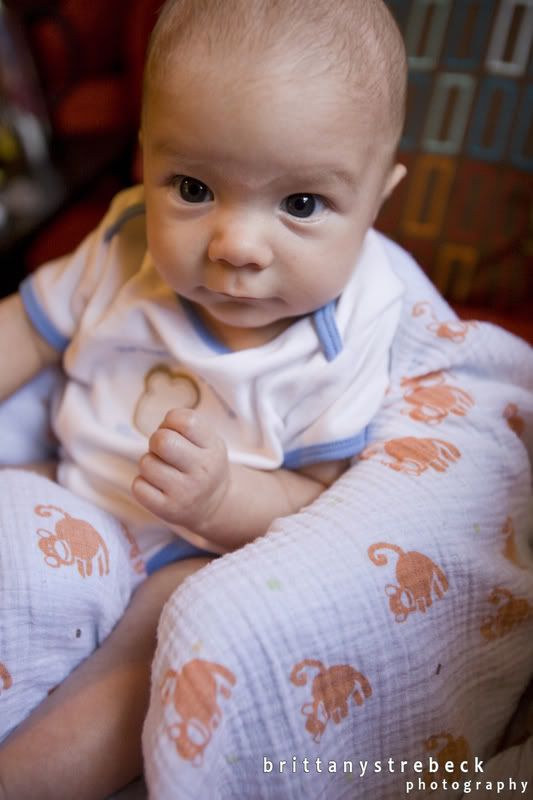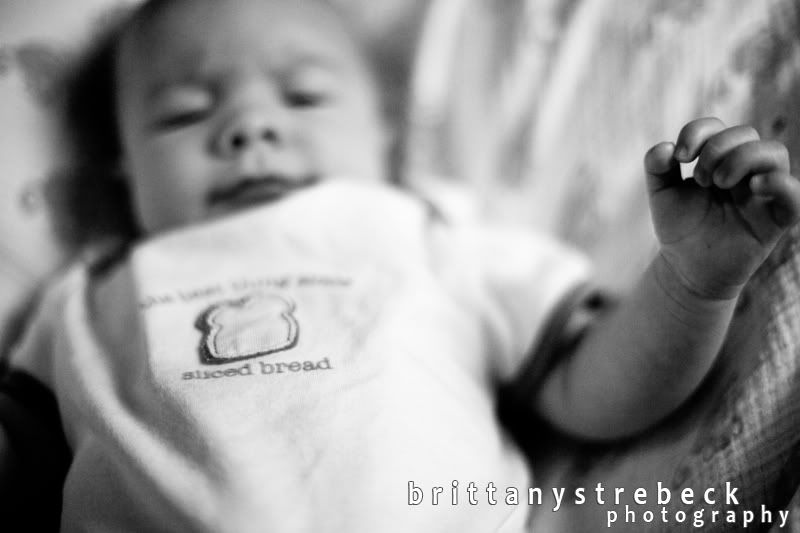 and of course, a precious moment with mom.. i love how he's holding her finger.