He's been riding since he was three. THREE YEARS OLD!! His mom showed me a little picture of 3-year-old Drake on his itty bitty dirtbike and I think I almost cried it was so cute.
Shooting a senior with a dirtbike was definitely a first, but it was so much fun, and I even got a little ride out of the deal! Drake will probably be famous someday, so I'll hold on to that one :)
We took a couple normal ones before he got all suited up.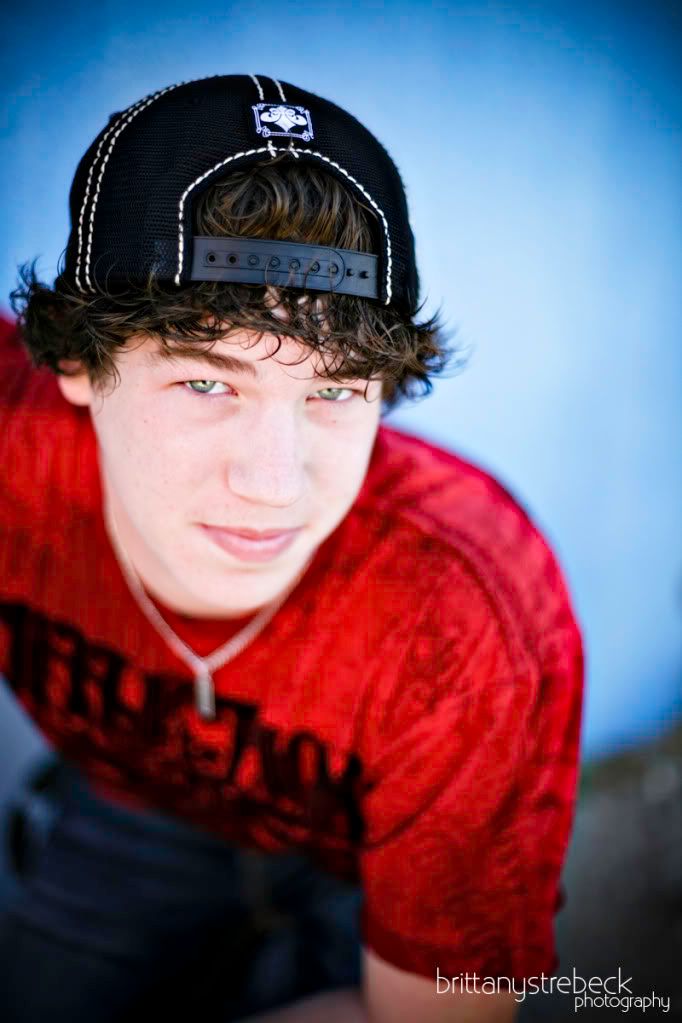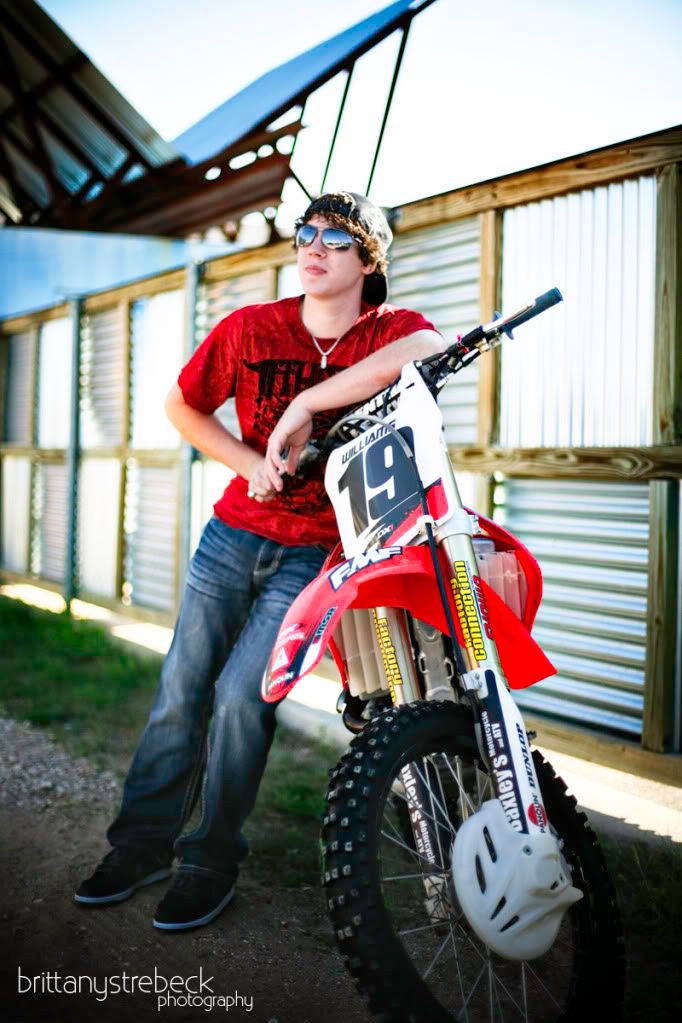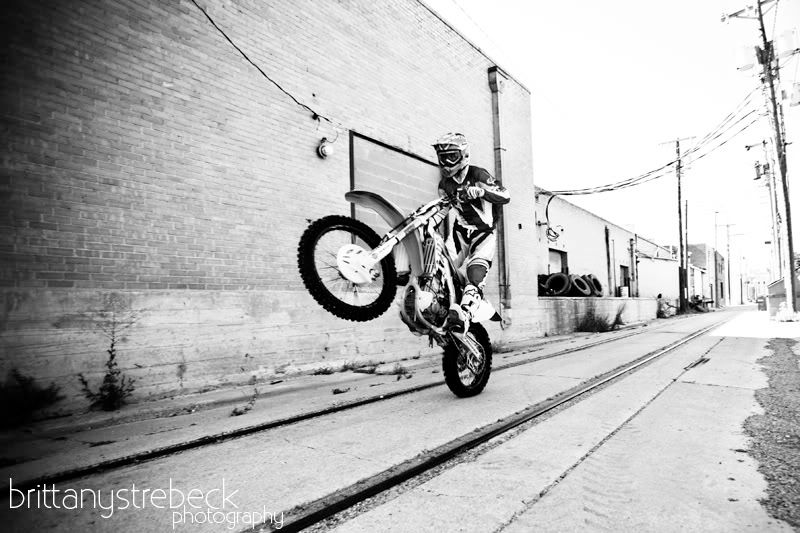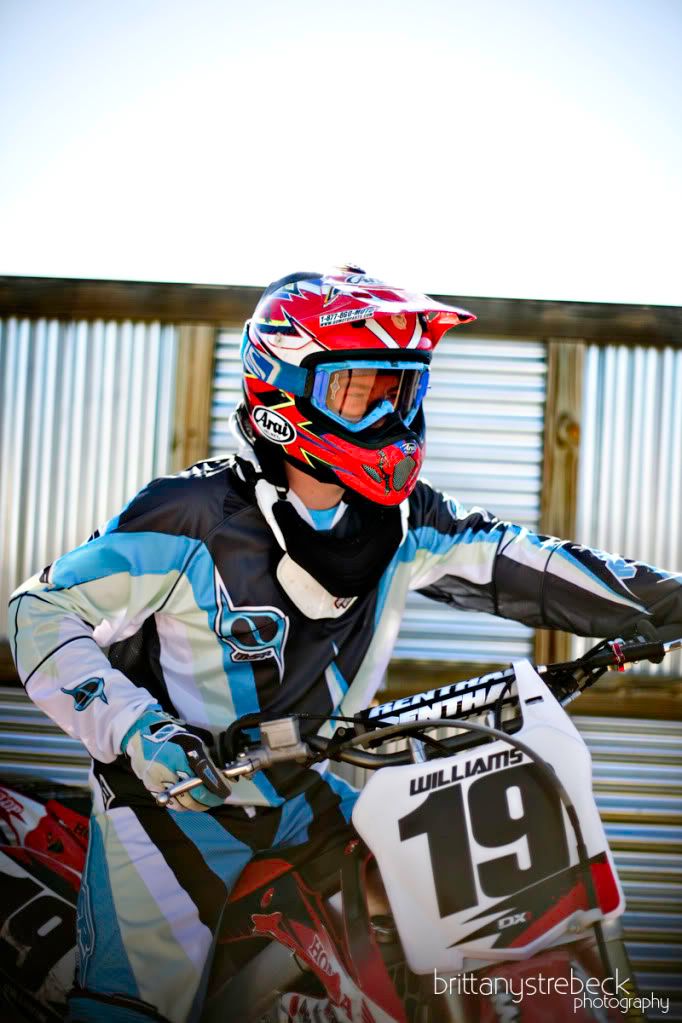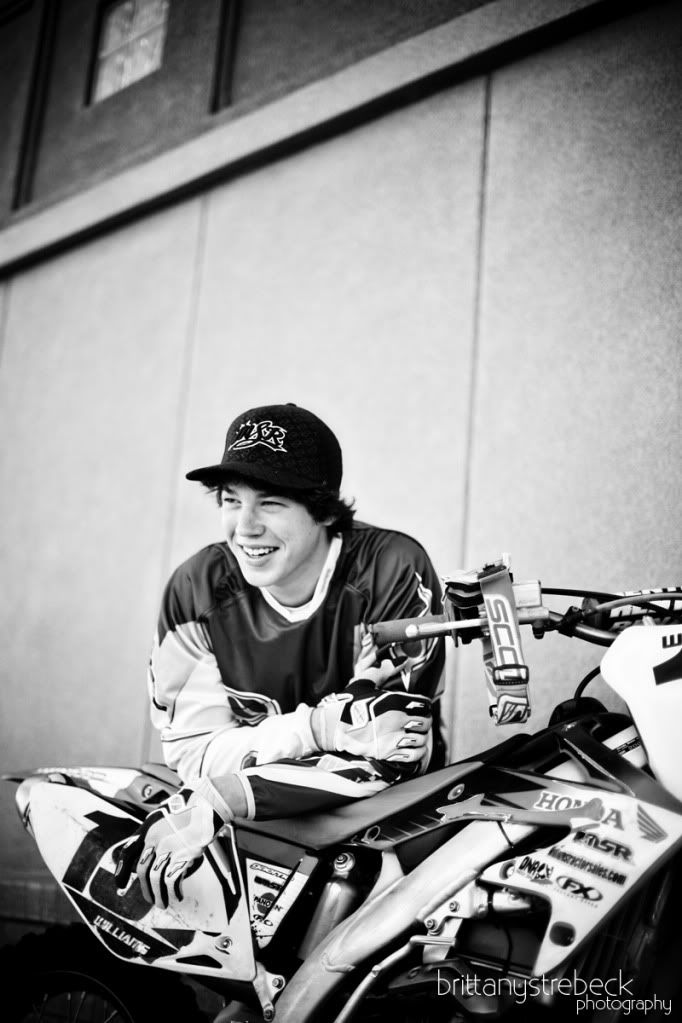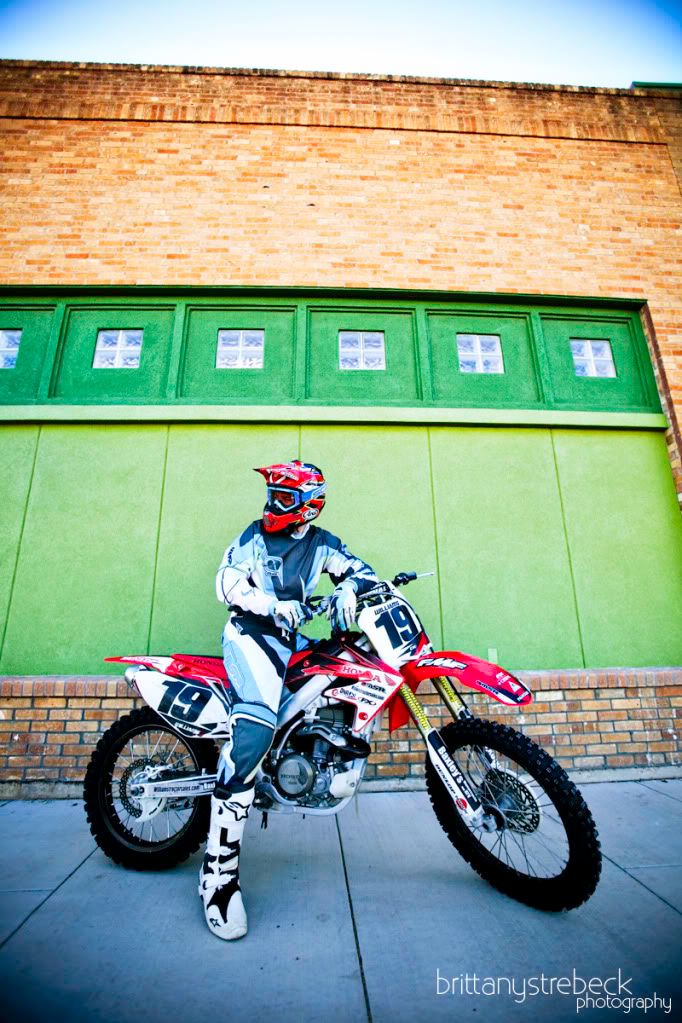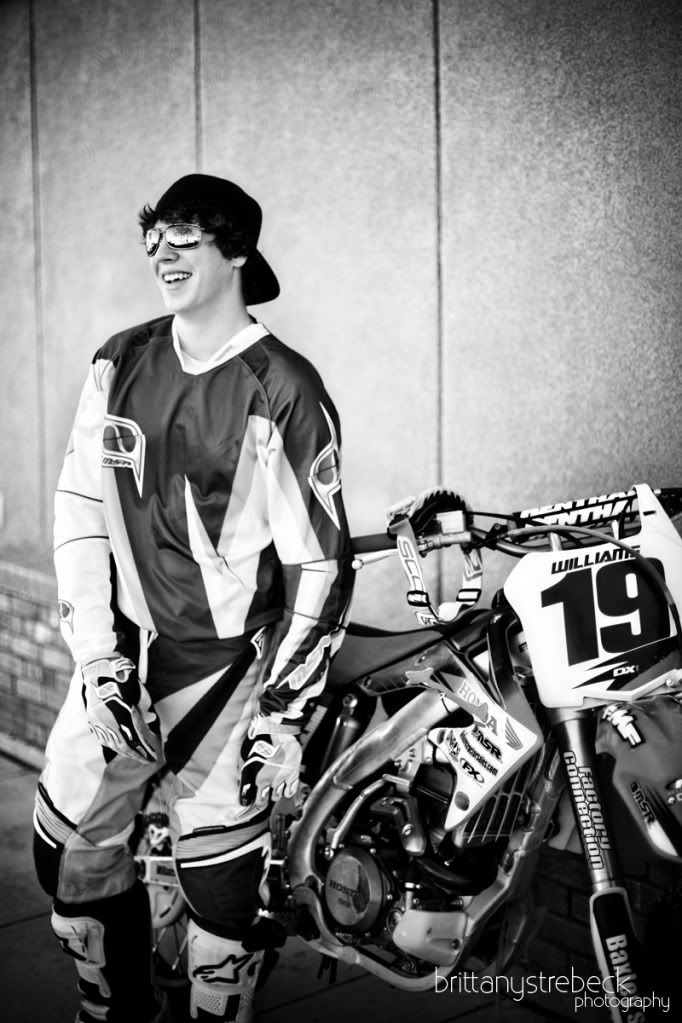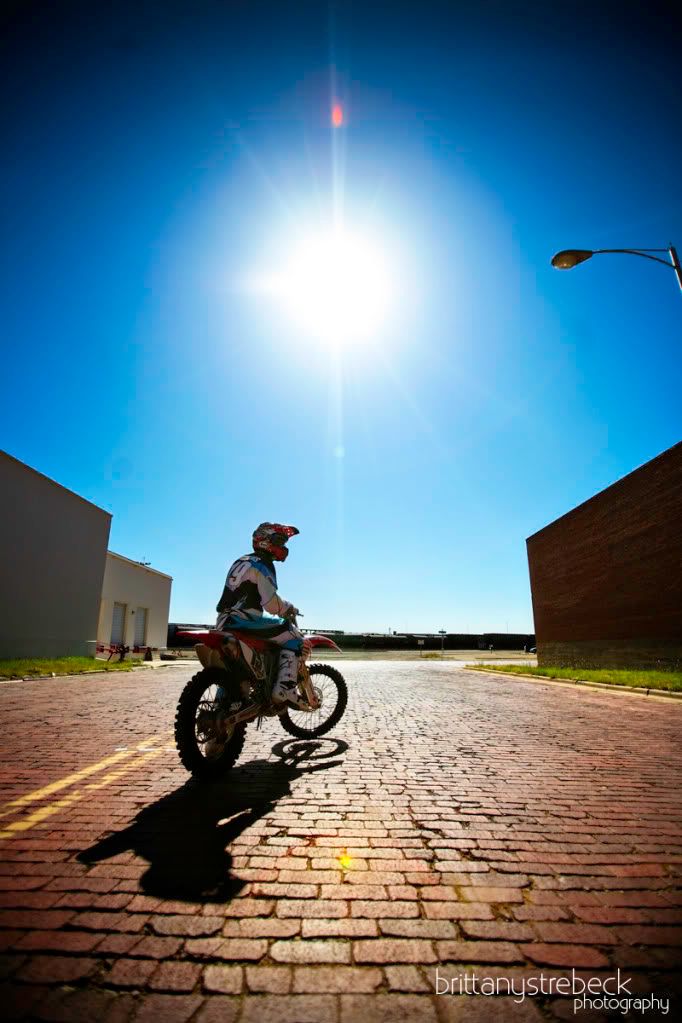 woohooo!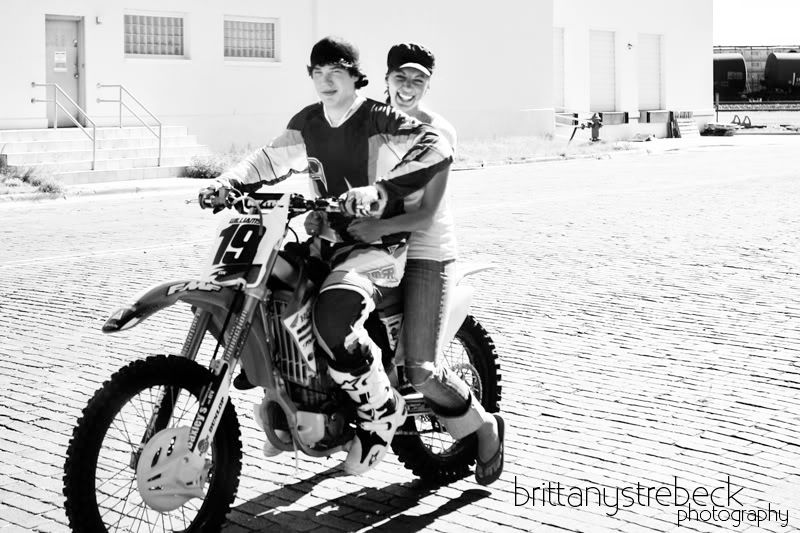 mitchell FINALLY let me take some of him... it wasn't easy :)