Yes, I am fully aware of the fact that it is not yet Halloween, but believe it or not, now is the time to get rollin' on Christmas cards!
I'm so excited about this year's collection and I can't wait to start printing these adorable things out. I even wanted to get some for Jordan and I, but maybe we should get a dog first... or a fish... or something? We'll see :)
Anyhow, check 'em out and feel free to e-mail me with any questions.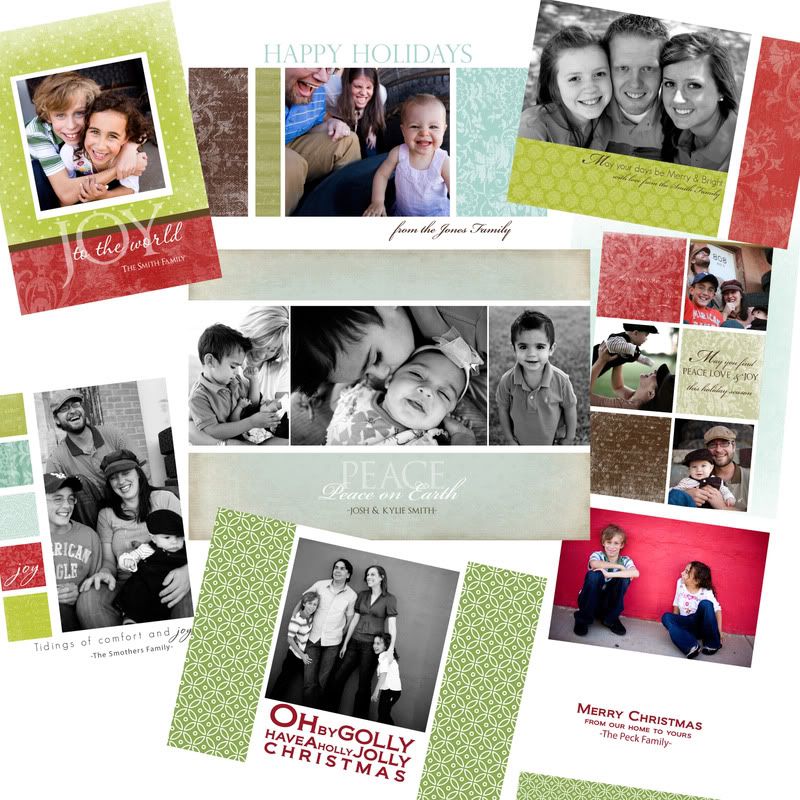 Here is some
additional info.