First off, my husband is the BEST!!! He has planned this surprise for who knows how long, and it finally happened over the weekend. He drove me all the way to Groveton, TX (about 10 hours away from Lubbock), and while at first I was convinced we might come home with a puppy, Jordan had told me enough lies to where I thought we were going to a little bed and breakfast.
Well, here I am blindfolded, the door opens, and a little ball of fluff was dropped into my hands! YESSS!!!!
After about an hour of playing with eight of the cutest puppies I've ever seen, we found our match.
And after about three hours of riding back to Lubbock, we decided on a name.
Huckleberry Augustus McLovin II. AKA Deuce.
Blog world, meet Deuce (he's a labradoodle, by the way).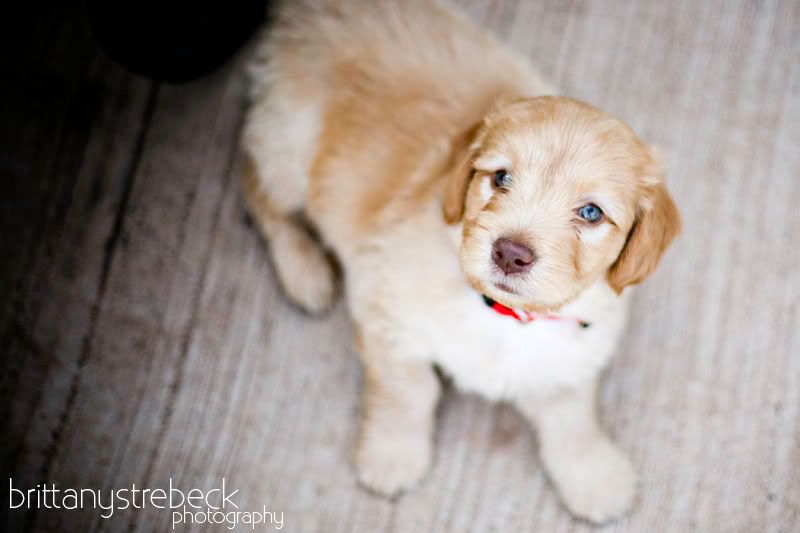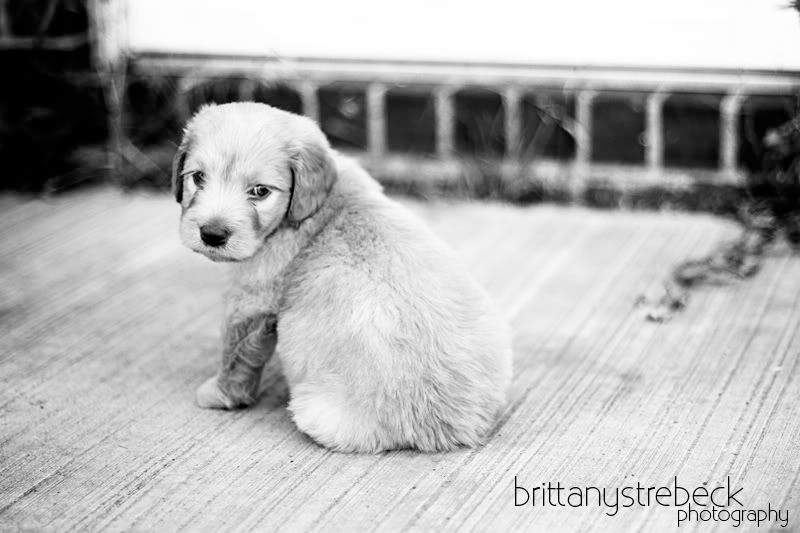 We got him from
Nine Pines
, and they are absolutely wonderful there!